Posts for tag: tooth pain
By Uxbridge Dental Center
January 06, 2018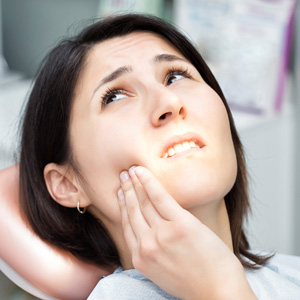 Even though an implant is now as close to life-like as modern dentistry can produce, it won't surpass the function of your own natural tooth. That's not to say implants are an inferior choice—in fact, it's often the best one if a tooth is beyond reasonable repair. But first, let's consider saving your existing tooth.
We first need to know why your tooth is diseased—more than likely either from tooth decay or periodontal (gum) disease. Although different, these infections both begin with bacteria and can eventually lead to tooth loss.
While your mouth is teeming with millions of harmless bacteria, a few strains that live in dental plaque (a thin biofilm on your teeth) can cause disease. As they proliferate—feeding mostly on leftover sugar—they produce acid, which can erode the protective enamel on teeth. This can create cavities, which must be cleared of decayed material and filled.
Sometimes, though, the decay spreads deep within the pulp and through the root canals putting the tooth in danger. We may be able to save it, though, with a root canal treatment. In this common procedure we access the pulp chamber and clean out all the diseased or dead tissue. We then fill the empty chamber and root canals with a gutta percha filling and then seal the tooth. We later cap the tooth with a crown to further protect it.
Dental plaque can also give rise to a gum infection that triggers chronic inflammation. The inflammation can cause the gums to weaken and detach from the teeth to form large, infection-filled voids called periodontal pockets. This could lead to bone deterioration, further loosening the tooth's hold.
But we can effectively treat gum disease by removing the plaque, which is fueling the infection. We normally do this with special hand instruments, but may also need to use surgical measures for more advanced cases. After plaque removal the inflammation subsides, giving the tissues a chance to heal and strengthen. We may also need to provide further assistance to these tissues to regenerate through gum or bone grafting.
These efforts can be quite involved, but if successful they could give your tooth another lease on life. And that could be a much better outcome for your dental health.
If you would like more information on the best treatment choices for your dental health, please contact us or schedule an appointment for a consultation. You can also learn more about this topic by reading the Dear Doctor magazine article "Save a Tooth or Get an Implant?"
By Uxbridge Dental Center
November 21, 2015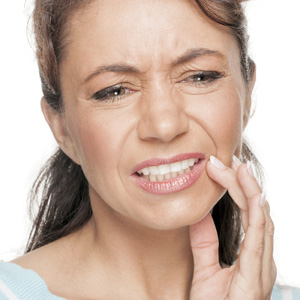 If a pain you've been feeling goes away, you might believe the problem that caused it is gone too. But that doesn't mean it has, especially with a tooth. An excruciating toothache that suddenly stops should still be examined. Here's why.
Tooth decay often works its way into a tooth's innermost layer, the pulp, which contains bundles of nerves and other tissue. The infection attacks the nerves, which send pain signals to the brain. As the infection persists, though, the nerves will eventually die and will no longer be capable of sending pain signals — hence the "mysterious" end of your toothache.
Although the pain has stopped, the infection is very much active in the tooth and will continue to work its way through the root canals to the jaw. And ultimately, the pain will return as the infection invades the bone.
But there's good news: a tooth in this condition can be saved with a procedure known as root canal therapy. We drill a small hole in the tooth to access the pulp, usually through the biting surface of back teeth or in the rear in front teeth. Once inside the pulp chamber, we clean out the infected and dead tissue. We then fill the empty pulp chamber and the root canals with a special filling and seal the access hole. In a few weeks the tooth receives a life-like crown to further protect it from re-infection and fracture years later.
A straightforward root canal treatment can be performed by a general dentist. If there are complications like a complex root canal network, however, then the skills and specialized equipment of an endodontist (a specialist in root canals) may be needed.
A root canal treatment resolves the real cause of a toothache that suddenly stopped, as well as puts an end to future pain and infection related to the tooth. More importantly, it can save your tooth and add many more years to its life.
If you would like more information on tooth pain, please contact us or schedule an appointment for a consultation. You can also learn more about this topic by reading the Dear Doctor magazine article "A Severe Toothache."
By Uxbridge Dental Center
September 08, 2014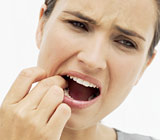 We now have amazing therapies to replace lost teeth with life-like replicas that look and perform like real teeth. But for oral health in general it's still better to save a natural tooth if we can.
That's the main purpose of a root canal treatment — to rescue a tooth whose pulp (an area of tissue and nerve bundles inside the tooth) has died from trauma or ravaged by a bacterial infection that continues to progress up into the bone via the root canals. By accessing the pulp through a small opening in the top of the tooth we remove the dead and infected pulp tissue, thoroughly disinfect the empty pulp chamber and root canals, and then fill them with a special filling. We then seal the opening (and later install a permanent crown) to prevent future fracture of the tooth and re-infection.
So, how can you know your tooth is in danger? Your first indication may be an intense tooth pain that comes on quickly. This pain is emanating from the nerves in the pulp as the tissue begins to die. Once the nerves have died, they will no longer transmit pain signals: hence the pain will subside rather quickly in about two or three days.
So it is important to understand that the absence of pain doesn't mean the infection has subsided — quite the contrary, it's still present and active, making its way along the root canals of the tooth. At this point you may begin to notice a secondary pain when you bite down on the tooth. This is originating from other nerves located around the periodontal ligament (the main tissue that helps hold teeth in place with the bone) as the tissues become inflamed from the infection. You may also develop an abscess, an area in the gum tissue where infectious pus may collect. Depending on its location, the abscess can be acutely painful or "silent," meaning you may not feel any pain at all. The infection is still there, though, and the tooth is still in danger.
If you encounter any of the pain symptoms just described, you should visit us for an examination as soon as possible. If the cause indicates the need for a root canal treatment time is of the essence — the longer we delay, the greater the risk of ultimate tooth loss.
If you would like more information on root canal treatments, please contact us or schedule an appointment for a consultation. You can also learn more about this topic by reading the Dear Doctor magazine article "Signs and Symptoms of a Future Root Canal."