Posts for: January, 2015
By Uxbridge Dental Center
January 28, 2015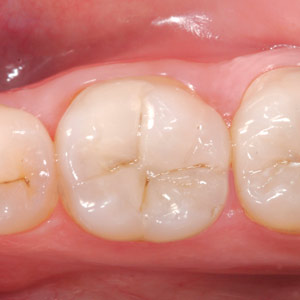 It takes a lot of skill, experience, talent and artistry to create tooth restorations that look so natural that no one can tell them apart from the originals. To do so requires understanding of the normal anatomy of a tooth as well as of the interactions of light and color.
How the anatomy of a tooth determines color
The color that we perceive when looking at a tooth results from the combined appearance of the tooth's center core (dentin layer) and its covering enamel. Going from the outside in, the enamel is made of tightly packed crystals of calcium, which cause it to be one of the hardest substances naturally produced by animals. The crystals are also responsible for a tooth's brilliance and translucence. The dentin is more like bone, a porous living tissue composed of microscopic tubes, interspersed with more calcium crystals. In the very center of the tooth is a central chamber containing the pulp and nerves.
Each of these layers has its own physical and optical properties. Since the enamel is translucent and the dentin is more opaque, most of the tooth's color comes from the dentin and is transmitted through the enamel layer. Factors that affect this transmission include the thickness and age of the enamel as well as external tooth whitening.
If the enamel is more translucent, more of the color of the dentin shows through. If it is more opaque, the enamel absorbs and reflects light so that less color is visible and the enamel looks brighter.
The language of color composition and reflected light
Color means the whole spectrum in the rainbow. The spectrum is made up of the three primary colors — red, blue, and green. When all are combined, they create white light.
Hue refers to the brightest forms of the colors. The color we perceive depends on the dominant wavelength of light that is reflected by an object.
Value refers to a color's lightness or darkness. A brighter color has a higher value.
Chroma is the amount of identifiable hue in a color. An achromatic color (without hue) appears gray.
Saturation is a measure of a color's intensity.
This terminology of color is used not only by dentists and dental technicians, but also by a wide range of artists. It implies expertise and understanding of how colors work, how they vary and change and affect one another.
Contact us today to schedule an appointment or to discuss your questions about bonding to repair chipped teeth. You can also learn more by reading the Dear Doctor article, "Artistic Repair of Front Teeth with Composite Resin."
By Uxbridge Dental Center
January 13, 2015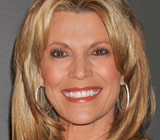 As the co-host of one of America's most beloved television game shows, Wheel of Fortune, Vanna White is recognized for her beautiful gowns and her dazzling smile. However, during an exclusive interview with Dear Doctor magazine, she shared her experiences with cosmetic dentistry. "I had a bridge put in probably 30 years ago where I had a tooth pulled and there was a space," Vanna said.
Prior to having a permanent tooth pulled, most people are concerned with what can be done to replace it. It's important to follow through and do exactly that. This is especially true with back teeth. Just because you can't see them, it doesn't mean you won't face problems if they are not replaced.
For example, did you know that missing posterior (back) teeth can lead to a wide array or problems with the remaining teeth, muscles, ligaments, joints and jaw bones? This includes:
A decrease in chewing efficiency that in turn can impact your diet, nutrition and overall health
Excessive erosion or wear of remaining teeth
Tipping, migration, rotation and even loss of adjacent remaining teeth
Painful jaw problems such as Temporomandibular Dysfunction (TMD)
One treatment option is to follow in Vanna's footsteps and consider a fixed bridge. This is an excellent option when dental implants won't work. And through our artistry, we can easily blend them in color and appearance with your surrounding teeth.
When implants are possible, they represent the best option. They are easily maintained and are a durable, long-lasting solution that can increase bite support.
To learn more about this topic, continue reading the Dear Doctor magazine article "Replacing Back Teeth." Or if you are already missing a permanent tooth, you can contact us today to schedule an appointment so that we can conduct a thorough examination. We will also address any questions you have as well as your treatment options. And if you want to read the entire feature article on Vanna White, continue reading "Vanna White."