Posts for: October, 2013
By Uxbridge Dental Center
October 21, 2013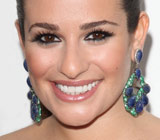 Not long ago, Glee star Lea Michele had all of her wisdom teeth removed. This is a very common procedure that people in their twenties, like Michele, often undergo to prevent serious dental problems down the road. The actress found that the procedure really was actually not very difficult to tolerate.
"Feeling all better from my surgery!" she tweeted to fans a few days later. "Back to work tomorrow."
Why do wisdom teeth so often cause problems? For one thing, they come in years later than the other 28 permanent teeth — usually between the ages of 17 and 25. By that time, there is often no room in the jaw to accommodate them. As man has evolved, the jaws have actually become smaller in size — often creating a lack of space for the wisdom teeth to erupt into proper position. If wisdom teeth become blocked (impacted) by other molars that are already there, infection and damage to neighboring teeth may result.
Sometimes the wisdom teeth themselves cause the problem by growing in at an odd angle. They push against other teeth, often compromising the adjacent tooth's supporting bone. While you would think pain would occur if any of these problems were present, that does not always alert us to a wisdom-tooth problem. It's usually diagnosed with the help of x-rays.
Wisdom tooth extraction is often performed in the dental office using a local anesthetic (numbing shot) to keep you from experiencing any pain, along with conscious sedation to help you relax. The type of anesthesia that's best for you will be determined before the procedure.
After we gently remove the tooth or teeth, you may need to have the site sutured (stitched) to promote healing. You will rest for a short time before going home, and may need to have someone drive you, depending on what type of anesthesia you were given.
Once you get home, you should apply an ice pack on the outside of your cheek for about five minutes on, five minutes off for as many hours as possible to help reduce any postoperative swelling on the first day. Starting on the second day, the warm moist heat of a washcloth placed on the cheek and hot salt water rinses will make you more comfortable. You may want to eat soft foods and brush your teeth very carefully during the recovery period, which lasts only a few days as Lea Michele discovered. Before you know it, you'll be "feeling all better!"
If you have any questions about wisdom teeth, please contact us or schedule an appointment for a consultation. You can learn more by reading the Dear Doctor magazine article "Wisdom Teeth."
By Uxbridge Dental Center
October 11, 2013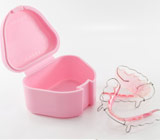 OK, so you've been getting orthodontic treatment for what seems like a long time, and finally, your braces are about to come off! Now you're home free, right?
Well, almost… but now comes the final part of your treatment: the retention phase. That means you'll need to wear a retainer. Most people find that a retainer is more comfortable than braces — but because it is often removable, there's the temptation to just leave it off. Don't do it! Here are the top five reasons why you should always wear your retainer as instructed:
1) A retainer helps to make your teeth stable in their new positions.
Your teeth aren't rigidly set in stone (or in bone) — instead, they are held in place by a hammock-like set of ligaments, and the bone that surrounds them is somewhat pliable. That's a good thing… because, otherwise, they would be even harder to move! But it means that it will take some time for the bone and ligament around the teeth to re-form and stabilize in its new position. A retainer holds them in position while that is happening.
2) If you don't wear it, your brand-new smile may not stay looking the way it should.
Did you know that your bone and gum tissue have some "memory?" Unfortunately, it's not the kind that could help you on a science quiz — but teeth can "remember" where they used to be located… and, if you leave them alone, they may try and go back there! A major goal of the retainer is to keep your new smile looking great! If you don't wear it, and your teeth shift back, you risk losing all the time (and money) you invested.
3) There are different types of retainers available; one of them might be just right for you.
At one time, all retainers were made of pink plastic and silvery wire, and were removable. That kind is still available, but now you may have a choice of different colors or patterns — you might even be able to customize yours! Another alternative that may be appropriate is a clear retainer that fits over your teeth, making it nearly invisible. In some cases, you can have a thin wire bonded to the inside of the teeth instead of a removable retainer. It doesn't show, and you don't have to worry about taking it out.
4) As time goes on, you'll probably need to wear your retainer less and less.
At first, you'll probably need to wear your retainer all the time, but after a while you may only have to wear it at night — a lot easier to manage! Think of it as a way of easing yourself out of orthodontic treatment — and into a brand-new smile. The retention stage also helps your teeth avoid damage by allowing the process to end slowly and gently.
5) Lots of celebrities wear them.
If we know who, we aren't telling — but let's just say that several young entertainers and a recently married British Prince have worn retainers, or are still wearing them. So, you're in good company!
If you would like more information about orthodontic retainers, please contact us or schedule an appointment for a consultation. You can also learn more about this topic by reading the Dear Doctor magazine articles "Why Orthodontic Retainers?" and "The Importance of Orthodontic Retainers."